No one describes Age With Grace Senior Care's service better than our very own clients and caregivers.
Mary Grace (Age with Grace) constantly surprised us with her ability to match the right caregivers with my folks. My mom had Alzheimer's, and my dad had a very definite idea as to the personality of the individual he wanted as a companion for both Mom and himself. Mary Grace got it right 99.9% of the time! In addition, she followed up regularly to be sure the fit was right for everyone, and facilitated the establishment of a healthy relationship. She delivered a high degree of customer service, and maintained good backup for the people she assigned so that there was nearly always someone who knew my folks who could step in if schedules got complicated and when we needed extra coverage. Her management style attracts the kind of qualified people who really love this work and care about their clients. She has a great reputation amongst both her clients and the personnel she places. I enthusiastically recommend her!
Our family hit a homerun when we reached out to Age with Grace. We could not have asked for better care for mom. From scheduling to providing care and friendship Age with Grace went above and beyond our expectations.
Age with Grace Senior Care is an awesome organization! At a time in my parent's transitioning life stages where we were overwhelmed with the aspect of 24/7 care and health concerns,  these compassionate, loving, wonderful caregivers came into our lives. They treat our parents as if they were their parents. They  treat our parents with dignity, understanding and love. They are diligent. It has given our family great peace knowing they are caring for our parents.
I cannot say enough nice things about Aging with Grace. My 89 year old mother was pleasantly confused, weak and impulsive so needed someone with her at all times. The last six months of my mother's life she needed round the clock care in addition to her assisted living. This is when Aging with Grace became a big part of her and our lives. They were extremely caring and dependable. My mother came to think of the caregivers as her friends and she really looked forward to spending time with them.
It was such a relief to the family to know she was in such capable hands when we were not able to be there. They are truly "Angels of Mercy" and we will always think of them with fond memories.
I love working for AWG.  With the flexible scheduling options, I can work full time and still be able to feel like a full time mom too.  At AWG it's all about the people.  AWG doesn't place help wanted ads or hang out a sign, they only hire caregivers from direct word of mouth.  This means that my coworkers are some of the best caregivers out there!  We also have the best clients.  If Mary Grace feels that we can't provide what a client needs, she will refer them elsewhere and she will never ask us to do anything that she wouldn't do herself.  Whenever I have a situation with a client that needs attention the response is always quick.  When a personal situation arises someone in the office always has time to lend an ear and a kind word.  Hard work and extra efforts never go unappreciated and I always feel very valued.  For example on one occasion someone called in sick and I had to stay an extra 6 hours so Cheryl from the office baked 3 dozen cupcakes for my son's soccer banquet AND delivered them to my house while I was at work.  I think that pretty well sums it up.  Seriously where else could you work and get benefits like that!
I absolutely love working for Age with Grace!  I have the best of both worlds.  I get to work for wonderful clients, and keep up with my mad crazy tennis schedule!  I have met so many really interesting clients, and love them all. And I can't say enough about my boss, and co-workers. They are always the warm loving ladies I envision each and every day!  I am blessed to have this group of co-workers. Love this very special group!
I love working for Age with Grace because of the appreciation that the company has for their employees.
The company is more like family than a work place. The clients are absolutely amazing along with their families. I have been with Age with Grace for three years and I couldn't be happier.
I love being a caregiver at Age with Grace, because everyone works together and everyone cares about the clients and each other.  It's like we are all family.  It's fun going to visit clients we have such a great time.  I don't know who's having more fun- them or me.
I enjoy having the opportunity to make a difference in a client's life. I try to bring a smile to their face and believe that it's important to laugh. Seeing a smile on a client's face makes me feel appreciated for what I do. Working for Age with Grace is a very rewarding job!
Feel free to send us your testimonial, by filling out the form below!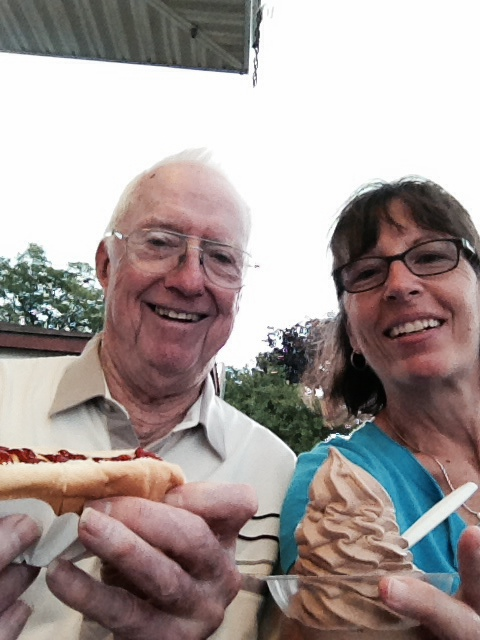 Age with Grace Senior Care proudly serves the following areas in Michigan: Brighton, Fenton, Milford, Highland, Waterford, Commerce Township, Hartland, White Lake, Walled Lake, and the surrounding areas.